What is WordPress? It is a popular content management system that can be used to build any type of website imaginable. It is currently used by nearly 40% of the entire web so it is a viable solution for just about anything.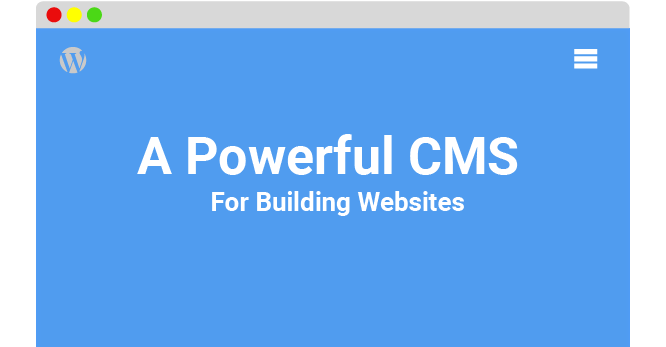 What Types Of Websites Can You Create With It?
It can be used to create something very simple to extremely complex. The different types and possibilities are endless and depend only on your imagination and willingness to learn. Some common use cases include, but are not limited to:
Personal website
Business
Ecommerce
Membership
Portfolio
Social
Blog
The best part about it is you do not need to have any coding experience to create a website. If you can create and format a Microsoft Word Document, you have the skills necessary for using WP.
What's The Difference Between WordPress.org and WordPress.com?

WordPress.org is an open source software that can be installed on any hosting service. The software itself is free, but there are costs associated with it such as a domain and hosting. This type allows you the most freedom and is 100% your own.
WordPress.com is a paid service that uses the open source software. They offer a free version but it will be hosted on a subdomain like yourdomain.wordpress.com, is ad enabled, and you lose a lot of the flexibility that the self hosted version offers.
Below is a comparison chart of the two different versions.
| Features | WordPress.org | Wordpress.com |
| --- | --- | --- |
| Theme support | Full theme support. You can use custom, commercial, and all other free themes that exist. You can modify and customize any way you like | You are limited to the repository. You can not customize or upload custom themes |
| Allowed plugins | You can upload any commercial or custom plugin you want. This allows you to customize WordPress in any way you would like. | you are not allowed to install any free, paid or custom plugins. Instead there are plugin like features baked in. |
| Expenses | Regular monthly hosting fees and a yearly domain registration fee. | Free up to GB of disk space. They display ads on your site and you cannot have a custom domain. You are limited to a subdomain and there are no customization options. |
| Monetization freedom | Total monetization freedom. You can display any type of ads and keep 100% of the proceeds. | You are not allowed to sell ads on your website. Users with 25,000 monthly views can apply for revenue sharing |
| Branding freedom | You do not have to display powered by WordPress branding | You are forced to display powered by WordPress link on top of showing ads you make no money from |
| SEO | You have total control over your SEO and can install any plugin and customize your settings to help you rank higher in Google | You have no control over your SEO since you are not able to install any plugins |
| Analytics | You can install Google Analytics or any other third party script to gain insights into your traffic | You have built in stats but cannot install any third party scripts. This provides limited insights into your audience |
| Ecommerce | You can create a complete online store and accept payments from gateways like Paypal, stripe, Amazon, etc... | With the free plan you cannot create an online store. They offer a paid version for $540 per year |
| Membership | You can create a powerful membership site with multiple levels, dripped content, restricted access, and learning management | You cannot create a membership site on the free version but for $300 per year you can install membership plugins on the business plan. |
| Maintenance | You are responsible for regular maintenance, backups, and the general upkeep of the site | Maintenance is taken care of by the staff at Automatic including updates, backups, etc... |
If you want to build something that you truly own, with the freedom to use any of the tens of thousands of free themes and plugins in the repository, then choosing the self hosted version is the way to go.
Who Uses WordPress?
It is currently used by almost 40% of the entire web. It is the most used CMS by far. Some of the biggest names use WordPress including Nike, The Whitehouse, Rolling Stone, TechCrunch, Adobe blog, and more…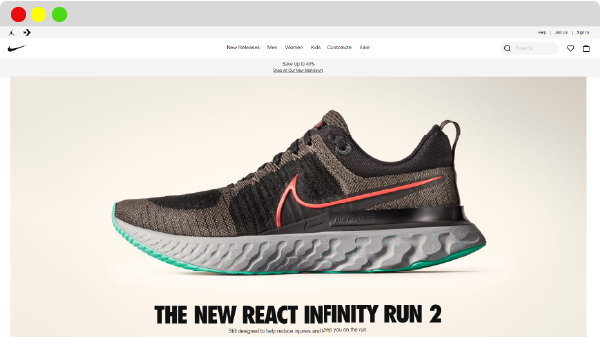 What Do I Need To Get Started With Self Hosted WordPress?
To get started you need two things; a domain name and hosting. We have compiled everything you need to know to get started in our WordPress Fundamentals course.
What You Will Learn:
These are just the basics and of course there are more advanced ways of using it. You will not become a pro overnight. Like anything it will take some time getting used to.
Why Should You Use WordPress Over Another CMS?
As I mentioned above, nearly 40% of the entire web is built upon it. Major brands like Nike and TechCrunch, and even the Whitehouse use it.
Here are some additional WordPress Statistics.
It is a powerful platform, but easy enough to use for non coders.
It's Free And Open Source
While you may need to pay for hosting, the core software is free and always will be, unlike proprietary solutions like Wix and Squarespace.
Wix does offer a free plan but it will be on a subdomain and contain ads. To use your own domain you will need to upgrade.
WordPress Is Extensible
Even if you aren't a developer you can modify your website due to the large ecosystem of themes and plugins.
A WordPress theme controls your styling; the visual appearance of your website. You can have more than one installed but only one active at a time.
Here is a guide for installing a theme.
A plugin adds functionality to your website. You can install and activate as many plugins as you wish. There are over 50,000 free plugins in the repository and can be installed right within your dashboard via a simple search.
They open up a wide variety of possibilities and functionality.
Here is a guide for installing a plugin.
Common WordPress Plugins
Speed up your website with a caching plugin like WP Rocket. Design your website with a drag and drop page builder like Elementor ( We use Elementor on this site). Easily add Google analytics with Monster Insights.
These are just a few examples of some common WordPress plugins.
Recap
Now that you learned what WordPress is, you can begin creating your own website in 4 easy steps. The first step is to purchase a domain name.
To see an overview of the entire process visit our WP Fundamentals page.
As always, if you have any questions be sure to leave a comment below.