Jet Booking is perfect for those who want to offer rental services. Can be used as a stand alone plugin or set to work in tandem with, Theme Core or Elementor Pro. It also integrates perfectly with WooCommerce.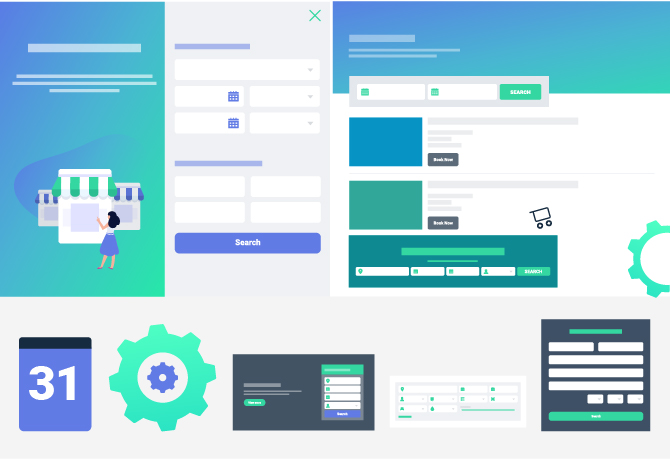 Note: You can't enjoy the full functionality of this plugin without Jet Engine
Who Is This For?
It is perfect for those that want to offer rental or booking services on a daily basis. It is best suited for the following types of companies:
Bike rentals
Car rentals
Apartment rentals
Hotels
Equipment
Difference Between Booking and Appointment
The major difference is that it is used for booking full days as opposed to small time slots. Appointments is the better option for that and also has the ability to set providers.
Features
Integrates with Woocommerce- easily accept payments
Create eye catching booking forms
Notifications- send notifications upon form submit
Synchronize with Google Calendar, Ical, Zapier, or Integromat
Conclusion
This plugin can be used in a wide variety of applications including industries like hotels, cars, bikes, apartments, and even equipment.