Display your content like a pro. Jet Blog comes with 6 widgets for displaying content in an engaging way. This is perfect for news sites or blogs.
Features
Modular– Disable any unused widgets for increased performance
Media– Create video playlists, smart post lists, and tiles
Widgets
This plugin comes with 6 widgets for creating engaging content.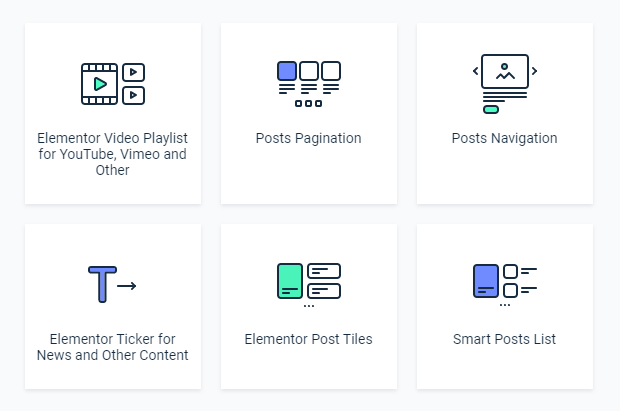 Video playlists
Smart post lists
Smart post tiles
News ticker
Post pagination (ajax)
Post navigation
Video Playlists
Put all of your videos into one place using video playlist. Especially useful if you have a series of videos and want to auto play through each one.

Smart Post Lists
Create magazine style post lists, filter by category, tags, or even custom taxonomies.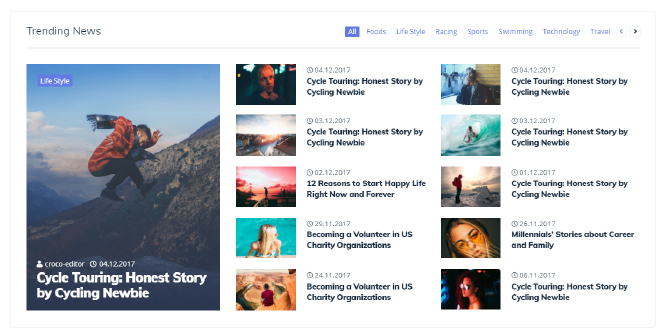 Smart Post Tiles
Organize your content into post tiles. Display your post info, taxonomies, titles and post excerpts right within the tile.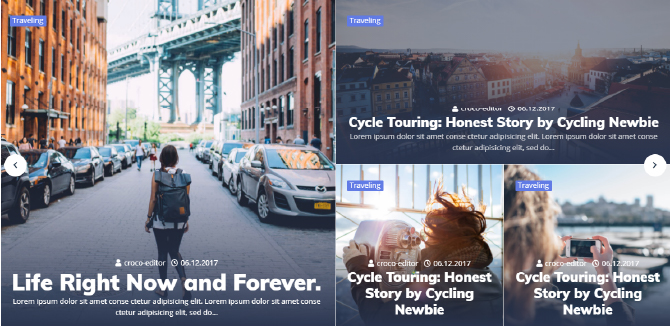 News Ticker
Keep your readers up to date with important news or announcements using the news ticker widget. Easily display date, post thumbnail, title, and more… Have more than on announcement? Display more than one and use post navigation to scroll through each one.

Ajax Pagination
Ditch the default WordPress pagination in favor of ajax and prevent your readers from having to reload the page to older posts in your archive.
Conclusion
Whether you're new to blogging or an established news outlet, this Elementor addon can help you display your content in a beautiful and professional way. Works well with Jet Engine or any other Crocoblock plugin.